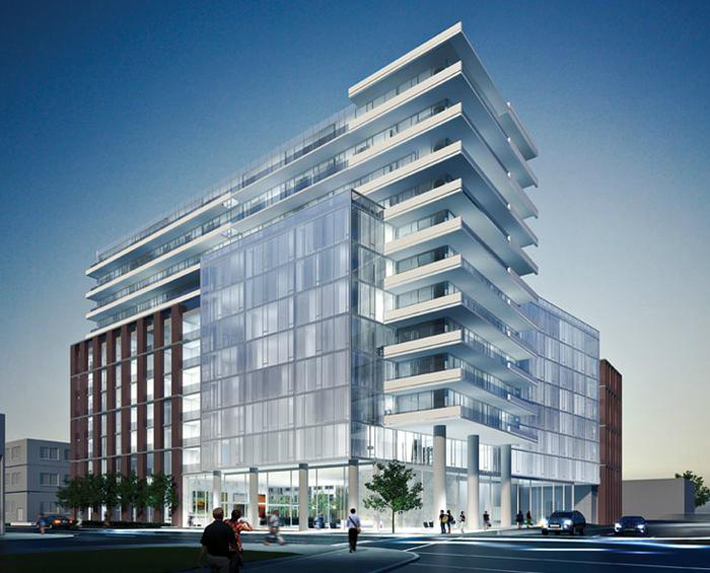 Address: 345 Carlaw Avenue (Leslieville Neighbourhood)
Loft Style: Soft
Total Loft Suites: 320
Developer: Streetcar
Architect: Core
Property Management:
Size: 8 stories
Notable / Historical Significance:

Ubercool Toronto Boutique condo developer Streetcar is currently building their most exciting and ambitious project to date "The Carlaw" is a beautiful building at a happening Leslieville corner that will change the landscape of a fastly gentrifying neighbourhood.
The project will consist of over 300 units and townhouses over 12 levels. The most exciting part is a 25,000 square foot special event theatre being operated by Crowes Theatre – more information here http://www.crowstheatre.com/.
Call Matt & Ben First! Since 2007 no one has sold more lofts in Leslieville and Riverside! (E01 Resale Condo MLS statistics.)
We've sold the following units in this building:
345 Carlaw Avenue #918, TORONTO M4M-2T1
345 Carlaw Avenue #924, TORONTO M4M-2T1
Here's a limited selection of the available units in this building. Please Contact Us for ALL available listings.

No listings found.
Listing information last updated on November 24, 2017
Do you have questions or comments about any Leslieville lofts? Post them here!
comments