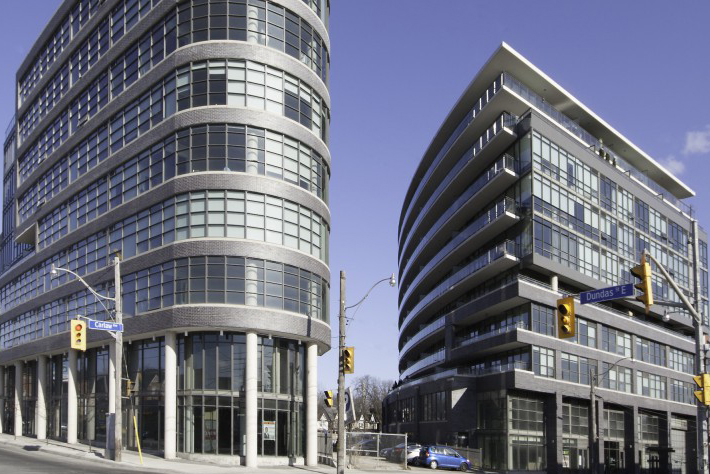 Address: 1201 Dundas Street East, Toronto (Leslieville Neighbourhood)
Loft Style:
Total Loft Suites: 97
Developer: BJL
Architect: Core
Property Management: Icon
Size: 11 Stories
Notable / Historical Significance: Designed and named after New York City and Toronto's Flat Iron Buildings

The Flatiron Lofts sit on the south east corner of Carlaw and Dundas in central Leslieville. It's a sharp looking and unique building shape that nicely breaks up the condo strip on Carlaw. As opposed to the typical rectangular buildings lining the street the Flat Iron takes the classic shape of NYC's Flat Iron. 
Here's a limited selection of the available units in this building. Please Contact Us for ALL available listings.
No listings found.
Listing information last updated on November 24, 2017
Do you have questions or comments about any Leslieville lofts? Post them here!
comments